12 Core Functions of Addiction Counseling; Fulfilling the 12 core functions of addiction counseling is critical for both counselors and people dealing with addiction. Especially alcohol and other drug addiction counselors get very positive results in this regard.
Screening clients for alcohol or drug use is the first step in admitting them to treatment. The screening function evaluates the psychological, physiological and social symptoms of substance use.
Eighth Edition continues to offer lesson plans and quizzes for instructors seeking to prepare students seeking certification or licensure as alcohol and other drug abuse counselors.
Now, what are the 12 Core Functions of Addiction Counseling, let's examine them under headings.
1- Therapy
The therapy process in addiction counseling is designed to help patients overcome addictions, anger issues, depression and other mental health problems.
Counselors can use individual, group or family therapy. The goal is to help people understand and manage their emotions, develop healthy coping skills and build strong relationships.
Therapists may also be involved in the referral process, ensuring that their clients receive the treatment they need to get well.
2- Assessment
A substance abuse counselor's first step in treatment is to assess the client's needs. This is done by gathering information about the client's history with drugs and alcohol and focusing on the client's strengths and weaknesses.
The next step in the process is treatment planning. This involves the counselor and the client identifying problems that need to be addressed and agreeing on immediate and long-term goals.
This can be a very detailed process, but it's important to ensure the best results possible for the client. Collaborating with the client throughout this process is also a good idea so they can feel comfortable and secure with it all.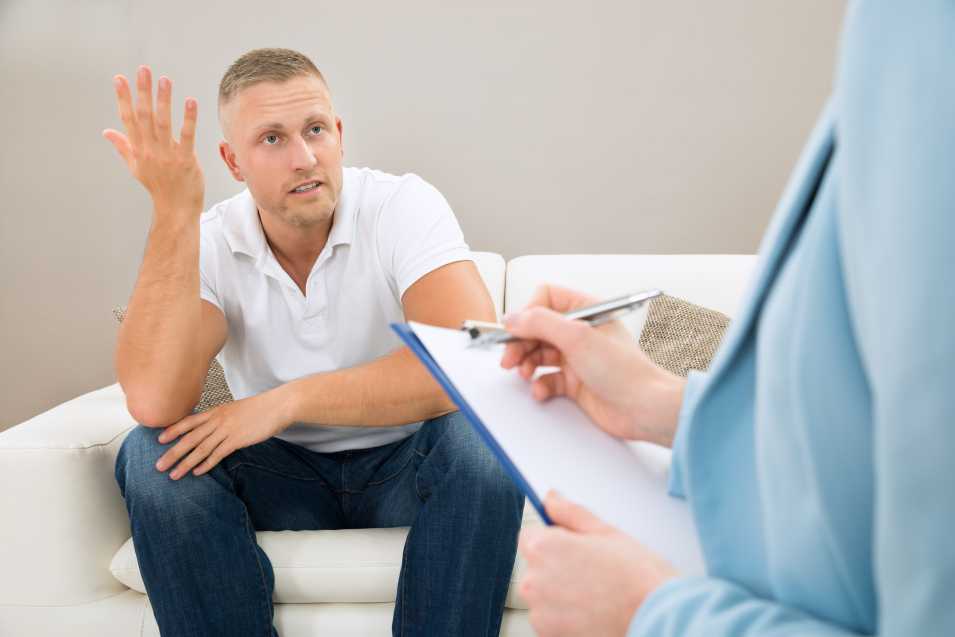 3- Treatment Planning
Treatment planning is how an addiction counselor develops a plan to help a client. This plan includes a list of treatment goals and objectives, a strategy to meet them, and the interventions that will be used to help the client.
Creating a treatment plan is important for many reasons. It keeps you organized, makes your care more effective, it helps you provide an objective method for tracking progress, and gives clients a roadmap to follow.
Counselors also use treatment plans to ensure they meet their client's needs and address their recovery goals. For example, if a client with a disability has a goal to attend a 12-Step meeting, the counselor should discuss this goal with the client and make sure they understand the steps they will need to take to accomplish it.
4- Counseling for Co-Occurring Disorders
A co-occurring disorder (also known as a dual diagnosis) occurs when you have a substance abuse problem and a mental health condition simultaneously. People with both disorders often experience a greater risk for relapse and need specialized treatment to recover fully.
Historically, substance abuse and mental health were treated separately, but now integrated treatment is the most effective approach to treating people with both issues.
Counselors specializing in addiction counseling are well-equipped to identify and address a person's substance use problems and their mental health issues.
To begin treatment, counselors conduct comprehensive assessments to determine each patient's specific needs. They also explain the results of the reviews to their clients in a way they can understand. This helps them plan the best treatment methods and resources for each individual client.
5- Case Management
Case management focuses on the coordination of a client's care. This involves connecting clients with services, agencies, resources, and people within a predetermined action framework to achieve established goals.
Clients can't achieve their full potential in terms of health, self-care management, and practical ability without the assistance of case managers. Advocacy, assessment, planning, communication, health education and involvement, resource management, service facilitation, and the application of evidence-based guidelines or standards are all part of this broader framework.
Case managers also connect clients with critical support services to address finances, employment, and housing issues. This is a core function of addiction counseling that can help your client recover and move forward with their life.
6- Intervention
An intervention is an organized effort by concerned individuals, usually family members and friends, to encourage someone to seek treatment for a substance abuse problem. The goal is to convince the person in need of help that they are harming themselves and others by engaging in addictive behavior, and that treatment is necessary for their health and well-being.
A group of people (often loved ones and friends) confront a person non-confrontational about their substance use disorder, express concerns for them and encourage them to seek treatment. This approach is often more effective if a professional interventionist is consulted prior to the event.
This core function involves a lot of planning and organization, especially for crisis interventions. This includes gathering the participants, securing a safe location and figuring out how to best handle objections and anger from the person being urged into treatment.
7- Cross-Consultation
The counselor must communicate with other professionals to ensure the client receives the best care. This includes identifying needs the counselor cannot meet, finding support systems and community resources, and assisting with obtaining referrals to other agencies or professionals.
Patient Orientation is getting new patients acclimated to the treatment facility and their roles in the program. It also includes educating patients about the rules of conduct and their rights as patients.
This is a critical function of addiction counseling because it allows the counselor to develop a therapeutic alliance with their patient and help them through their tough times. The counselor must listen carefully to the patient's needs and problems while expressing their emotional and mental investment in recovery.
8- Support Groups
Support groups are a way to receive support from others going through similar things. They can be peer-led or clinician-led.
A support group provides a place for members to discuss their experiences, share coping strategies, and feel more empowered. They can also help build social networks and increase awareness of issues.
Finding a support group that meets your needs and works best for you is important. Some common questions to ask include: Does the group accept new members? Does it meet regularly?
9- Continuing Care
Addiction counselors use a wide variety of methods to help clients achieve their treatment goals. These include teaching practical emotional regulation skills, such as grounding techniques and mindful practice.
Using these tools, counselors can help clients develop more positive emotions and improve their overall quality of life. This can also help them avoid relapse and maintain long-term sobriety.
A good counselor can explain the various methods in an understandable manner to their clients. They will also be able to identify the best methods for each patient. This can be accomplished by collaborating with clients and discussing their needs in an open and trusting environment. During treatment planning, counselors and their patients will agree on immediate and long-term goals. They will then make decisions about the treatment plan and resources that will be used to help them reach those goals.
10- Addiction Education
Addiction education is a critical part of addiction prevention, as it helps individuals understand the negative impacts that drugs and alcohol can have on their bodies, minds, and relationships. It also helps them prepare for treatment if they have a substance abuse disorder.
The dangers of substance abuse should not be minimized, and this is especially true for younger generations. This knowledge can prevent them from developing a substance use disorder or help them find ways to deal with a loved one's addiction.
The main goal of addiction counseling is to help patients recognize their problematic behavior and guide them into recovery. The counselor's empathy (addiction often afflicts former addicts) and patience are the foundation of this process. They also identify any co-occurring disorders impacting the patient's ability to achieve long-term sobriety.
11- Counseling
Counseling is the process by which addiction counselors work with patients to identify and resolve issues affecting their lives. They do this by providing a safe space for patients to express their emotions and concerns in an objective manner.
They also help develop new coping skills for dealing with cravings and relapses. This enables clients to achieve long-term sobriety.
Related Article: Christian Counseling
Addiction counseling is a crucial part of drug rehab and can be one of the best opportunities for some addicts to gain control over their substance abuse. Without this, many people would never be able to make it out of the cycle of dependency.
12- Referrals
Clients can create a strong support system around them through the referral process, making it an integral part of addiction counseling. This can include a variety of resources that can help them access specialized treatment and navigate any barriers to treatment such as transportation or cost.
In addition, the referral process helps to ensure client accountability and consistency in care. It also allows agencies to share their goals for client success and work together to develop the capacity to achieve those goals.
Related Article: Free Therapy NYC