How do I get mental therapy?  Mental health is essential to our overall well-being and should be prioritized. Unfortunately, accessing professional mental health support and therapy can be a difficult and overwhelming process. In this article, we'll walk you through the process of finding mental health support and receiving the assistance you require.
We will outline the steps to research and explore different options, how to find the right therapist, and how to make the most of your mental health sessions. With this comprehensive guide, you can take the necessary steps to get the professional mental health support you need to feel better.
How Do I Get Mental Therapy?
How do I get mental therapy? If you've been wondering how I get mental therapy, you're not alone. Many people seek help from a professional for a wide range of reasons, from dealing with anxiety and depression to coping with grief and loss. In this article, you'll learn how to find the right professional, make the most of sessions, and seek additional mental health assistance if you're not satisfied with your results.
When to Seek Additional Mental Health Help?
Many people have difficulty deciding when to seek additional mental health help. The best way to know when to get help is to recognize the signs and symptoms.
You may want to consult a psychologist, psychiatrist, or social worker. These professionals have training and experience in helping individuals with multiple health issues. They can also offer advice on how to make healthy lifestyle changes.
If you're dealing with a serious mental health challenge, it can negatively impact your performance at work and in relationships. Getting treatment can improve your quality of life. A counselor can also help you to find the right housing and social support network.
If you're in a position to ask your doctor for a referral, this can be a good first step. Your physician can help you identify the cause of your stress and suggest the right treatment. Depending on the severity of your symptoms, you may need to see a mental health specialist.
Related Article: Benefits of Octave Therapy for Mental Health
Finding the Right Mental Health Professional
Finding the right mental health professional is a big step toward healing. There are many different types of therapists, and you may need to see a few before you find one that works for you.
You can get a list of healthcare providers who take your insurance by calling your health insurer if you need help deciding where to start. Or you can do a search online. You can also call your primary care doctor's office and ask them to make a referral.
Another option is to ask your friends and family for recommendations. Ask them about the types of people they have worked with. They're more likely to know who to go to, and you may even be able to make a few referrals yourself.
The American Psychiatric Association (APA) has a Psychologist Locator that allows you to search for providers in your area. It's also a good idea to ask your health insurer for a list of covered therapists.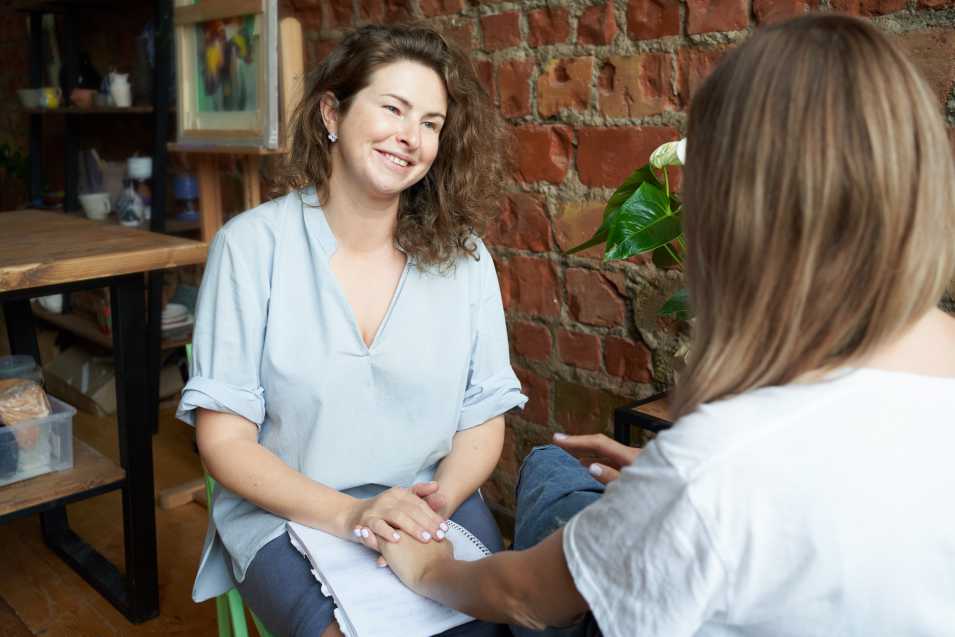 Making the Most of Your Mental Health Sessions
If you're planning on getting mental therapy, it's a good idea to make the most of the experience. There are various actions you can take to support your success.
First of all, come prepared. Make a list of topics to discuss and write down your thoughts. You want to note anything that bothers you during the session.
Secondly, consider your financial situation. This includes the cost of the sessions and how your insurance will cover them. Ask your therapist about his or her payment options.
Thirdly, you should have positive expectations. The psychologist will be able to offer you a new perspective on your problem, which can help you improve.
Finally, it would be best if you came into the session to be open and honest. Being candid can be tough, but it can also be a powerful and cathartic experience.
The therapist can give you tips on making the most of your time in the therapy room. They may suggest homework or other activities to help you think more about your problems.
Mental Health Resources and Support Services
There are services available to assist you in coping, whether or not you are showing signs of a mental illness. These include a variety of professional counseling services and support groups. Some of these services are free, and others are covered by health insurance. It would be best if you always spoke with a medical professional about your needs.
The National Alliance provides many mental health support groups and resources on Mental Illness (NAMI). NAMI provides support, education, and advocacy for individuals and families affected by mental illness. They also offer an information helpline and website.
If you are looking for an individual mental health professional, you can ask your family doctor for a list. Alternatively, you may contact your health insurer to see if they offer psychological services.
A federal website is also available to provide helpful information. The site advises teens, educators, and parents on mental health concerns.
Related Article: Free Therapy NYC