Eating Disorder; Inpatient treatment for an eating disorder can be effective if a patient needs more individualized care than outpatient treatment. An inpatient program typically meets two to five days a week, and each participant meets individually with a therapist. They may also attend topic-focused groups and family support groups. In addition, inpatient treatment is supervised twenty-four hours a day.
What is Eating Disorder?
Eating disorders are mental health conditions that affect the way we eat and feel about our bodies. They are a common affliction that affects up to 5% of the population. Specifically, two of the most common eating disorders are bulimia nervosa and anorexia nervosa. These disorders affect people of all ages and races. In addition, genetics and family history can make someone more susceptible to developing one.
Eating disorders can manifest themselves in a variety of ways, depending on the specific type. They can be caused by major life events, genetics, or environmental factors. But, no matter what type of disorder a person is suffering from, treatment options are available. First, a person must seek professional help.
A primary care provider may perform a physical examination or order blood tests to determine the exact type of eating disorder. In addition, a mental health counselor may perform a psychiatric evaluation on the individual in order to gain an understanding of the person's eating practices and beliefs. The Diagnostic and Statistical Manual of Mental Disorders (DSM), which outlines the symptoms that are associated with each distinct form of eating disorder, is used to make the diagnosis.
Are eating disorders genetic?
Regardless of cause and genetics, eating disorders are a serious and potentially life-threatening problem. Those with a family history are more likely to suffer from the condition. In addition to shared genetic predispositions, environmental and psychological factors can affect an individual's chances of developing an eating disorder.
Researchers at the Price Foundation have been conducting research to discover the genetic causes of eating disorders. They identified genes on chromosomes one and 10 that are linked to eating disorders. In addition, studies conducted at the University of Iowa and the University of Texas Southwestern Medical Center identified alterations in two genes thought to play a role in binge eating.
Related Article: Feeding Therapy
Although there is little conclusive evidence to support a link between genetics and eating disorders, research shows that a family history of eating disorders can significantly increase the risk of developing an eating disorder. Even if anorexia runs in your family, that doesn't mean you'll necessarily acquire an eating disorder yourself.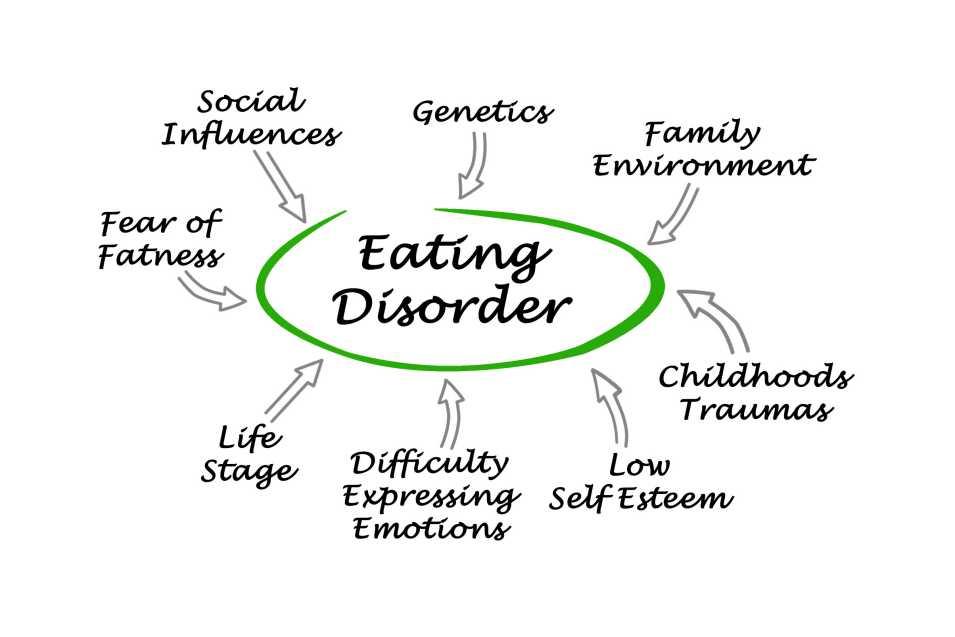 Is obesity an eating disorder?
Obesity is a complex issue that affects people in many different ways. It is related to social class and can have genetic roots. The World Health Organization defines obesity as having a body mass index (BMI) over 30. Obesity is also associated with poor eating habits and sedentary lifestyles. Regardless of its cause, obesity has serious health consequences and requires medical intervention.
The eating disorder community should give obesity more attention, but there are significant gaps in research. For example, we don't know whether genetics play a role in obesity, and whether it is related to an eating disorder. We also need to look at the factors contributing to obesity and whether we can develop prevention programs targeting it.
Related Article: Benefits of Bariatric Surgery
Eating disorder therapists
Eating disorder therapists come in a variety of shapes and sizes. Some specialize in one particular type, while others specialize in several. A Master of Social Work (MSW) program prepares therapists for this type of work. In some states, applicants do not need to have a bachelor's degree in social work. A Master of Counseling program can also prepare therapists for work with eating disorders.
Eating disorder therapists can help patients overcome these disorders by using cognitive behavioral therapy. These therapies focus on the causes of the disorder, which almost always have internal causes.
Best eating disorder therapist NYC
Eating disorder therapist NYC may help you or a loved one. These eating disorder specialists collaborate with doctors and nutritionists to create a customized treatment plan. These professionals also treat co-occurring diseases like substance abuse and personality problems.
An eating disorder is a disorder that affects 30 million people in the United States. It can negatively affect your mental and physical health. An eating disorder therapist can help you overcome these difficulties and have a healthier relationship with food. If you happen to call New York City home, you might try looking for a local therapist.
Related Article: What is Bipolar Therapy?