Moral Reconation Therapy is a behavioral therapy aimed at significantly reducing a person's likelihood of returning to their addiction to substances such as alcohol or drugs. This therapy teaches people in the criminal justice system with substance use problems to focus heavily on the moral aspects of the problem and the social consequences that may arise with alcohol or drug use.
Moral Reconation Therapy emerged as a behavioral therapy method to minimize the possibility of re-offending criminals. Today, this method was not a widely accepted cognitive-behavioral practice that could eliminate substance use disorders, domestic violence, traumatic situations, and many related problems.
Like the cognitive behavioral therapy method, this procedure aims to completely change the decision-making and thought processes associated with criminal behavior and addiction. This therapy combines psychological approaches to eradicate selfish behavior and develop moral reasoning and a positive identity. Many clinical-based studies show that this therapy method is mainly effective in problems immediately after therapy.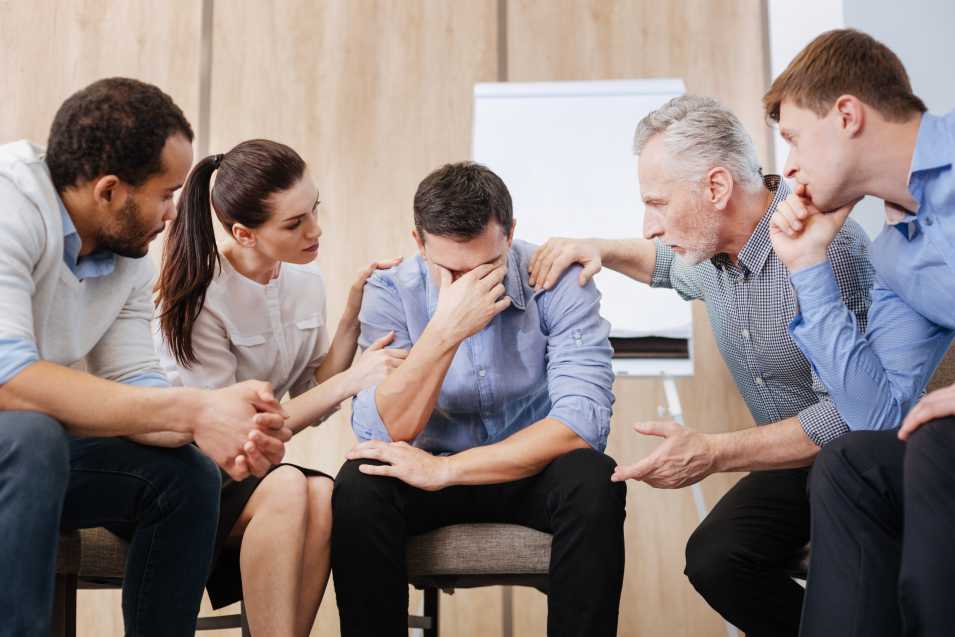 Moral Reconation Therapy Steps
Moral Reconation Therapy steps are efficient and fun. If you have decided to have Moral Reconation Therapy to treat your substance abuse problem, you will receive group or individual counseling, depending on your situation. In addition, there will be some homework that you have to complete within a specific time and structured group exercises where your participation is necessary. Take a closer look at the Moral Reconation Therapy steps:
In this step, you will learn about some situations. This step is crucial to building moral state right at much higher levels. You will also significantly reduce the possibility of harming yourself in the process. Later on, you will begin to develop your frustration tolerance. Disloyal behavior is the first of the MRT steps. Then the steps of opposition and uncertainty start. These steps follow by injury and absence steps.
In this step, you will create a healthy concept that can be your own. The primary purpose is to enable you to create a positive identity. It would be best to reinforce your behavior with good habits. You will come face-to-face with your actions and beliefs to assess your current emotional states.
This way, you will take on a very different face at the end of the therapy. In real life, almost no person reaches this stage in the MRT procedure. Because at this level, people see other people's feelings and thoughts almost as an essential part of themselves. People at this stage dedicate themselves to others.
Therapy will be in groups or individually several times a week. The average session duration will be between 20 and 40. The frequency of your sessions can ultimately vary depending on the specialist and you.
Who are Ideal Candidates for MRT Moral Reconation Therapy?
Ideal candidates for MRT Moral Reconation Therapy are generally men and women with traumatic experiences. In addition, suitable candidates are those who want to reform and those between 18-60. If you don't have a criminal history in the current situation, the Cognitive Behavioral Therapy method will be much more ideal for you.
A significant feature of this effective procedure is that it primarily targets people previously resistant to similar therapies. If you have registered for various therapy or application programs in the past and haven't received any benefits, this therapy method can give you earnest hope. MRT Moral Reconation Therapy focuses on treating and persuading all people socially, behaviorally, and morally. This holistic approach also dramatically reduces the chance of your bad habits recurring. Thus, you can quickly return to your daily activities and resume your old life from where you left. Taking a crucial step, you should consider this procedure.
Related Article: DBT Therapy
Sources:
1- https://journals.sagepub.com/doi/abs/10.2466/pr0.1988.62.1.135
2- https://journals.sagepub.com/doi/abs/10.2466/pr0.1989.64.3.960
3- https://journals.sagepub.com/doi/abs/10.2466/pr0.1989.64.1.83