Prenatal massage is a full-body massage that is quite similar to Swedish massage, but it includes special changes that are aimed to reduce hazards to both the mother and the baby. If you are considering getting a massage during your pregnancy, talk to your health care provider first. At Celebrate Birth, we have certified massage therapists who specialize in prenatal massage.
Prenatal massages are a wonderful way to prepare your body for the arrival of your child. As your belly expands, your center of gravity shifts, placing extra pressure on your weaker joints, ligaments, and muscles. Prenatal massages can also relieve the emotional stress you may feel during your pregnancy. Your massage therapist will focus on techniques to keep your muscles loose. You can learn more about prenatal massage by reading this article.
Safety of Prenatal Massage
Pregnancy massage is safe and healthy for mom and baby. It can regulate hormone levels, improve mood, and help prevent prematurity. It can even improve labor outcomes. Massage during pregnancy also decreases stress and anxiety. In addition, it can increase dopamine and serotonin levels, which are linked to improved mood and a lower risk of depression.
While any massage therapist can perform massage during pregnancy, it's advisable to seek a massage therapist trained in prenatal massage techniques. Although there's no specific certification, practitioners trained in prenatal massage know the anatomy of a pregnant woman's body and how to relieve pain and discomfort related to changes in the fetus. It's also important to consult your physician before getting a prenatal massage.
Prenatal massage may also help women deal with pain during labor. It can reduce pain, reduce tearing, and decrease the need for an episiotomy, a surgical procedure to facilitate childbirth. Massage during pregnancy has also been shown to shorten labor and decrease pain by up to three hours.
Prenatal Massage Therapists
Visiting a massage therapist is an important part of preparing for pregnancy. Not only will it help you bond with your child, but it can also prevent blood clots and varicose veins. A New York City massage therapist will be familiar with safety measures for both you and your baby.
Massage therapists will apply pressure that is not too deep for your growing belly. They may also avoid rocking techniques. If you're experiencing back or muscle pain during pregnancy, you should let your massage therapist know. Some massage tables feature pillows and nets to help you keep your belly supported.
Prenatal Massage Cerfication
If you want to work as a massage therapist, you should take the time to get your Prenatal Massage Certification. This certification will show you how to safely massage pregnant women. The program consists of two parts: a written exam and a practical exam. The practical test will be a hands-on exercise in fundamental positions and techniques, while the written exam will consist of both multiple-choice and short answer questions. Both will test your knowledge of the content, stages of pregnancy, and proper positioning.
Pregnancy is an extremely stressful time for the body and mind, but massage is a proven way to reduce stress and improve mood. Studies show that massage regulates hormone levels, reducing the risk of mood swings, anxiety, and prenatal depression. Additionally, it helps to reduce muscular tension and contribute to a relaxed delivery.
Prenatal Massage at Home
If you're considering trying prenatal massage at home, there are a few things to consider first. One, it is important to find a qualified therapist. Another, it's best to find a prenatal massage package that fits your schedule. You'll save energy by avoiding individual sessions and having a massage therapist come to your home.
A prenatal massage therapist will use primarily the Swedish massage technique, which involves long, sweeping strokes with minimal pressure. The therapist will also focus on specific areas of the body, based on the specific needs of the mother and the baby. Ultimately, this helps relieve prenatal stress and reduce the signs of prenatal depression.
An additional justification for scheduling a prenatal massage is the relief it can provide for a wide variety of discomforts. It can also help a pregnant woman sleep. Pregnancy is a time when your body changes dramatically to accommodate your growing baby. This change can result in common aches and pains, including back pain, which affects two-thirds of women during pregnancy. Fortunately, there are a variety of at-home massage techniques that can help alleviate some of these typical aches and pains.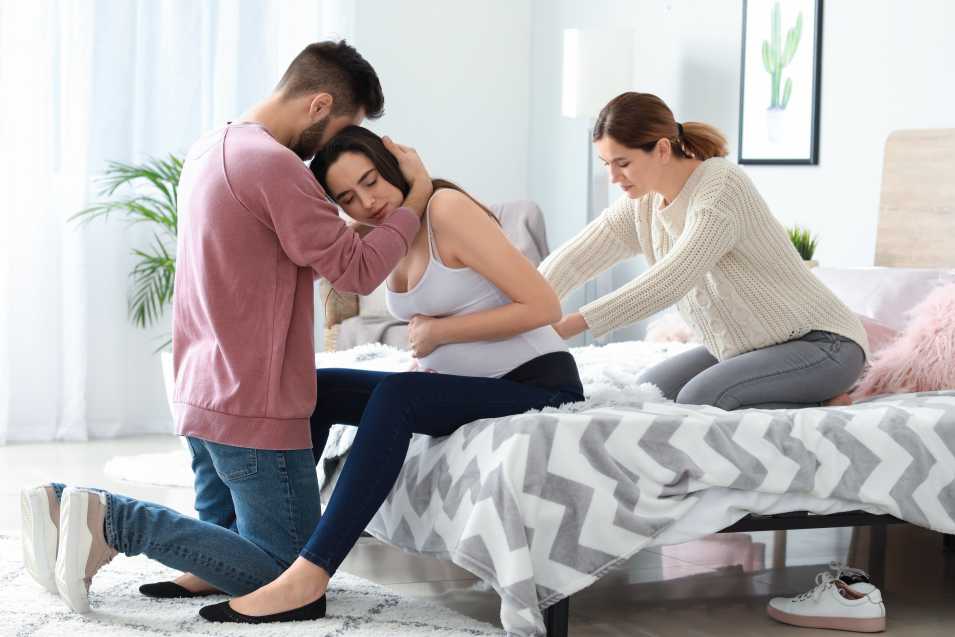 Prenatal Massage NYC
The Oasis Day Spa offers prenatal massages for expectant and postpartum clients. They offer both 30-minute and sixty-minute sessions. They use special pillows for the table and follow strict safety guidelines. Their goal is to ensure the health and well-being of the mom-to-be and her child.
A prenatal massage can improve a woman's quality of life and can reduce pain. Many women experience a sense of well-being and relaxation from receiving a massage during pregnancy. Massages in NYC can be a challenge for expectant mothers. Some therapists are frightened to touch their clients while they're pregnant, but Eileen knows how to make her clients feel comfortable and relaxed.
It is especially beneficial for women with low-risk or normal pregnancies. However, women who are experiencing high-risk pregnancy should consult a doctor before starting a massage therapy program.
Related Article: Couples Therapy NYC