Facial feminization surgery involves the reconstruction of the face to change the appearance of male facial features to those of a female. This procedure can correct a variety of facial defects and problems.
There are several different types of facial feminization surgeries. If you are considering this procedure, you should be aware of the risks and the cost.
Facial Feminization Surgery Cost
The cost of facial feminization surgery can range widely, depending on the surgeon, the location, and the type of procedure performed. While the cost of the surgery is often affordable in major cities, it can be very expensive in smaller ones. The procedure can cost up to $4,600 for a hairline correction and $7,600 for a forehead reshaping.
The cost of travel and accommodation may add to the overall cost. Some patients prefer not to wait for insurance approval and are willing to pay the full cost upfront.
How long does facial feminization last? The recovery time for facial feminization surgery varies from procedure to procedure, but in general, it takes two to three weeks. Some procedures may require an overnight stay, while others can be done as an outpatient procedure. You should anticipate some pain in the days following surgery.
Additionally, you may be required to wear a compression garment around the face for the initial two to three weeks. While severe discomfort typically decreases within a few days following surgery, bruising and swelling may persist for several weeks. It is important to follow postoperative instructions to reduce any potential complications.
A CT scan is required before the procedure, which provides detailed anatomical information. The doctor will also take photographs of the patient's face before and after the procedure. Patients will be given instructions on how to prepare for the surgery and what to expect from the procedure.
Facial Feminization Surgery Before and After
Plastic surgeons perform facial feminization surgery to change the facial appearance. The procedure can take anywhere from eight to nine hours to complete. Some surgeons may even recommend breaking the procedure into two surgeries so that patients have more time to recover and continue their normal routines.
After surgery, patients will be wrapped in gauze for a few days. They may also go home with a surgical drain to prevent swelling and inflammation.
Because facial feminization surgery is a major procedure with risks, so choosing your surgeon is crucial. Make sure they specialize in this type of surgery and have extensive experience with this procedure. It's also important to pay attention to recovery after surgery and the preparation before the procedure.
A deep plane facelift is the most common type after facial feminization surgery. Deep plane facelifts target the underlying layer of facial muscle and fibrous tissue beneath the skin. Modern facelifts are more advanced than traditional ones, and they work at a more structural level.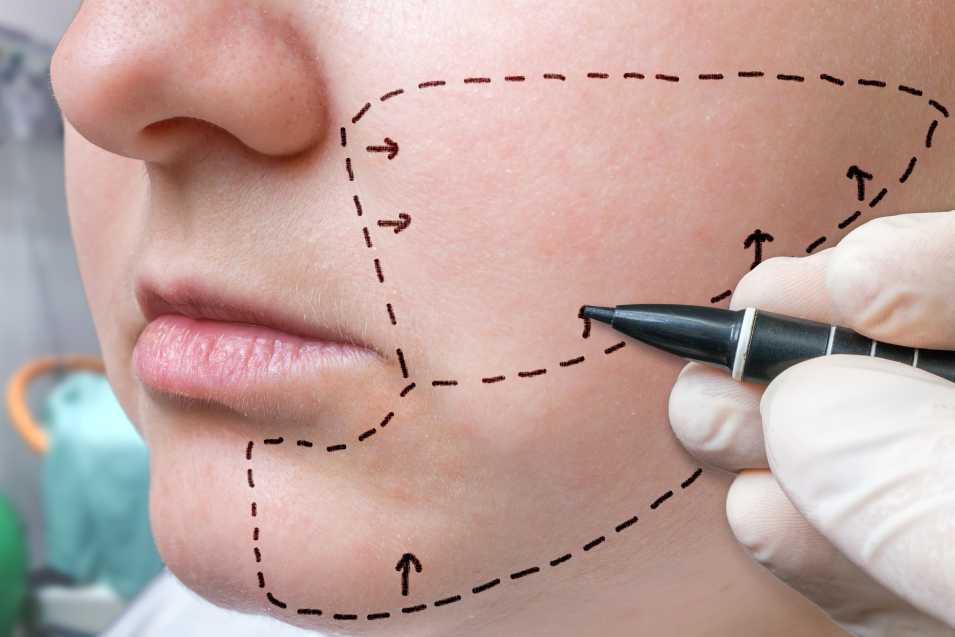 Best Facial Feminization Surgery
When selecting a surgeon for facial feminization surgery, numerous factors exist. You should ensure that your surgeon is experienced and qualified. During your consultation, you should be able to discuss what you hope to achieve from your surgery and ask as many questions as you need.
Your budget is also an important factor. This type of surgery is not cheap and often is not covered by health insurance. That means that you'll have to come up with some creative solutions to pay for the procedure.
Facial feminization surgery is a delicate process. It involves reconstructing facial bones and balancing soft tissue to give the transgender patient a more feminine look. As such, facial feminization surgery requires highly skilled surgeons with an exceptionally sensitive approach. A few key factors are crucial in ensuring the best outcome.
Dr. Jumaily performs facial feminization surgery for men and women. The procedures include lowering the jaw and creating a flatter, more feminine face. The surgery also addresses the hairline, forehead, and brow ridge.
Related Article: Dimple Surgery