Reading Therapy; There are many different reading therapy programs available, whether you are an adult trying to enhance your reading skills or a child struggling with your skills. This post will introduce you to some of the most popular ones and will assist you in determining which program is ideal for you.
Bibliotherapy
Bibliotherapy uses literature to solve a particular problem or improve one's overall health and well-being. When combined with other therapies, it can be quite helpful in relieving symptoms of depression and anxiety.
For millennia, people have turned to reading as a kind of treatment for mental health issues. In ancient Greece, libraries were viewed as a sacred place that would offer healing powers. Aristotle studied storytelling and observed that stories can alter people's feelings.
Bibliotherapy has been used to help patients recover from illnesses such as cancer, depression, and anxiety. It can also be used to promote self-awareness and to help individuals cope with daily stresses. Keep in mind that some people are not good candidates for bibliotherapy. It is not recommended for those who cannot distinguish fantasy from reality, are unable to connect with a character, or are experiencing psychotic symptoms.
A bibliotherapist will work with a client and prescribe books or other literary works to meet that client's specific needs. These may include works of fiction, poetry, history, science, or self-help materials. The book selected for the reading experience should have a connection to the patient's problem. The most common types of books prescribed are creative non-fiction and poetry.
In the early days of bibliotherapy, it was mostly found in clinical settings and hospitals. It was also used in educational settings and in social work.
Bibliotherapy can be a powerful way to address mental illness, improve study skills, and increase social connections. It can be a particularly effective method of dealing with mental illness in older patients.
A bibliotherapy session can take place in a clinical setting or at home. The most successful type of bibliotherapy is interactive. This involves a three-way interaction between the counselor, the patient, and the book.
Barton Reading and Spelling Program
Reading Therapy; Using the Barton Reading and Spelling Program, dyslexic students can gain the tools they need to succeed. It is also a great help for parents and teachers. It is a structured program that can be customized to each student's needs.
The Barton program uses multi-sensory methods. This helps create more brain pathways and makes it easier for the student to remember. The system also incorporates specific structured routines. Besides learning how to read and spell, the program also emphasizes phonics. The program also incorporates games to keep the student engaged. The program can be used in the classroom or at the home.
The Barton program is based on the Orton-Gillingham approach to tutoring. The system is structured and designed in a way that different types of educators can benefit from the lessons. The program has been used by thousands of people worldwide. The Arkansas, California, and Colorado Boards of Education have approved it.
The Barton program has ten levels. It begins with the easy level and works its way up. The average duration of the program is two to three years for a mildly dyslexic student and four to five years for a severely dyslexic kid.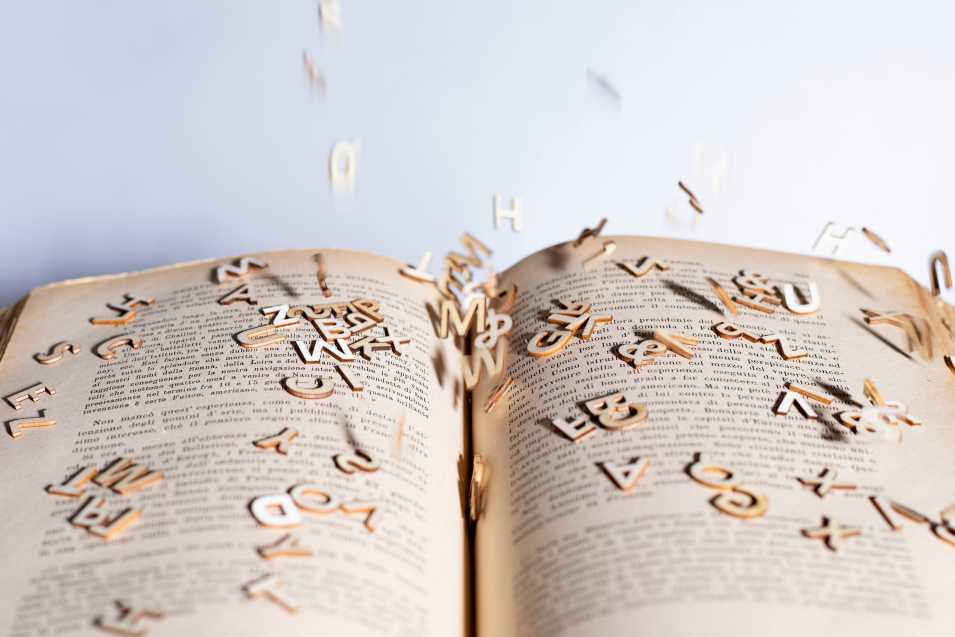 The program also includes a placement test. The test is a two-page questionnaire that asks the teacher and the parent to determine whether the student is ready for the program. The Barton student screening tests auditory discrimination and sequencing.
The Barton Reading and Spelling Program uses a multi-sensory approach that encourages students to touch and say words. It also has free educational videos on-line. The program is recommended for students in small groups of three.
Reading Therapy Slingerland Method
Designed to help struggling readers, the Slingerland method for reading therapy is a structured sequential simultaneous multi-sensory teaching approach. It is an effective way to develop language skills in children, especially those with dyslexia.
It starts with the smallest unit of the language, the letter. Then it goes on to read the words. Using this multi-sensory technique, students learn how to use individual letters and speech sounds to form the words and sentences of a story. They are also taught how to connect the words together to create meaning.
The Slingerland method for reading therapy is an effective instructional program that integrates sensory, visual, and auditory elements. It is designed to help students with dyslexia and other literacy challenges. It is a cost-effective solution to educating these children.
While Slingerland's method for reading therapy is not the only one out there, it is a proven technique that helps boost children's confidence and reading comprehension. It is effective in both general education and special needs classrooms. Test scores reflect its effectiveness.
The Slingerland method for the reading therapy is one of the most comprehensive and effective language learning programs on the market. Thousands of teachers have received Slingerland training since 1960. The Slingerland Institute for Literacy, a nonprofit organization, provides certification in the technique and trains teachers to use it in their classrooms. The organization is dedicated to helping teachers teach literacy to students with learning differences.
In addition to its multi-sensory component, the Slingerland method for reading and writing also includes a science of reading. It is designed to help children gain the skills they need to improve their reading, writing, and spelling. The science of reading explains how people's brains process information. It also teaches children how to improve their work habits and encourages them to excel.
Reading Therapy Language Series
LANGUAGE v2 is a new line of products designed to make the grade for struggling elementary and middle school students. This series of books offers a new look and a slew of built-in supportive tools to help your students get there faster. Aside from the obvious reading material, the series features interactive games and puzzles that build a foundation for the more cerebral activities to follow. In other words, it's a game changer for your teaching staff.
There's a reason they call it the v2 – it's the new v2 that's the v2. The v2 contains the following core competencies: phonological and semantic awareness, comprehension, and fluency. This multi-sensory approach is the best way to maximize student progress. The v2 also features a plethora of games and puzzles centered around the v2 that are tailored to the student's individual needs. Using the v2 as a classroom or remedial tool will elicit a higher level of engagement and learning, resulting in improved state test scores. This is especially true for students whose language skills are at the lowest levels.
In addition to the v2 aforementioned features, the v2 also includes a number of new and noteworthy enhancements. Among the notable changes are a new v2 e-reader that's both tablet and tablet friendly, and an improved v2 e-reading software interface that's more robust and easy to use. Lastly, the v2 also introduces new design features such as a smart cover and a unique v2 lanyard that fits your students well.
Among other perks, the v2 boasts a large and vibrant online community of v2 users that are happy to share ideas, tips, and tricks. This is a great opportunity for teachers to get to know their peers and help each other navigate the pitfalls of school.
Alexia without agraphia
Reading Therapy; During reading therapy, a patient with alexia without agraphia should be evaluated. This can be done by performing a comprehensive neurological examination. A patient with this condition should also be evaluated for other neurocognitive disabilities. In addition, a patient's baseline reading level should be considered. A patient's ability to read should be assessed on comprehension and spelling of materials. This can help to determine the stage of the patient's condition.
This is a rare condition that brain lesions can cause. The most common cause is damage to the left occipital cortex. The lesion extends deep into the white matter of the dominant hemisphere. It can involve the posterior cingulate gyrus and splenium of the corpus callosum.
This condition can be difficult to diagnose. It is usually associated with visual agnosia. It is also known as occipital alexia or acquired pure alexia. There is no treatment for the disorder, but other language-related deficits may accompany it.
The most obvious effect of this condition is that patients will be unable to read or write. However, the ability to transcribe dictation, spell words out loud and recognize individual letters in embossed blocks is often preserved. In addition, patients with this condition have little impairment in comprehension or expressing themselves.
In addition to reading, patients with this condition are often slow to identify pictures or categorize objects. They can also need help in producing words for dictation.
This condition is a rare disorder and can be caused by a lesion in the occipital lobe or posterior corpus callosum. It can be accompanied by hemianopsia. It can also be a secondary symptom of a stroke. A patient with this condition is referred to as a "word blind" patient.
Related Article: Speech Therapy NYC