Solution focused brief therapy; SFBT is a goal-directed, collaborative, and positive approach to psychotherapy. It aims to develop a hopeful, respectful, and optimistic view of life. It is an approach that is very practical and easy to adapt. Some serious mental illnesses are not good candidates for therapy with this method.
SFBT is a goal-directed collaborative approach to psychotherapeutic change
Solution focused brief therapy is a goal-directed, collaborative approach to psychotherapeutic change. It is a variation of Cognitive Behavioral Therapy and incorporates positive psychology principles. It aims to help clients find solutions by building on their strengths and possibilities.
The SFBT model incorporates positive therapeutic behaviors, including the use of compliments. It also focuses on motivating clients to act on their solutions. It is often used to treat children, adolescents, and adults with a variety of issues.
SFBT helps couples and families. It is beneficial in addressing self-esteem, child behavior, and interpersonal conflict.
Solution focused brief therapy is designed to motivate clients to focus on the present. It also encourages clients to think about how they would like their lives to be in the future. Clients can identify concrete steps to get them there by imagining their ideal future. The SFBT model also emphasizes realistic goal negotiations and identifying the client's problem-solving skills.
SFBT is a practical and easily adaptable approach
Solution focused brief therapy is an effective approach to solution focused therapy. This type of therapy focuses on future thinking and encourages individuals to create a realistic plan for their future. It combines a number of techniques to help people become more empowered and self-determined.
SFBT has been found to be effective in a variety of problems and outcomes. Researchers found that this model worked well with clients who had problems with social optimism, autonomy and psychological functioning. The model also had a positive effect on children.
This model emphasizes that people engage in certain activities for a reason. It is important to know what that reason is. By asking questions, therapists can get an idea of what information will be helpful.
The most useful tool of SFBT is the scaling question. This question tells both therapist and client how useful the information they have is. The therapist can then adapt the question to elicit useful information from the client.
Related Article: Free Therapy NYC
It is not recommended as treatment for some acute or severe mental health disorders
Even though it is not recommended as a treatment for some acute or severe mental health disorders, solution focused therapy has some pretty impressive claims. This treatment is aimed at encouraging clients to identify their strengths, make changes in their life, and most importantly, feel less stressed and less alone. In addition, it uses positive psychology principles to help clients realize that change is possible, and to motivate change by linking the goal to the client's motivation.
Using solution focused therapy, practitioners will sift through a client's life experiences and behavioral repertoire to construct practical and effective solutions. One of the most important components of solution focused brief therapy is the therapist's ability to be a coach to the client. In this regard, the therapist should be open to his or her own preferred model of success. The therapist is also expected to have a supportive and open line of communication with the client to benefit both parties.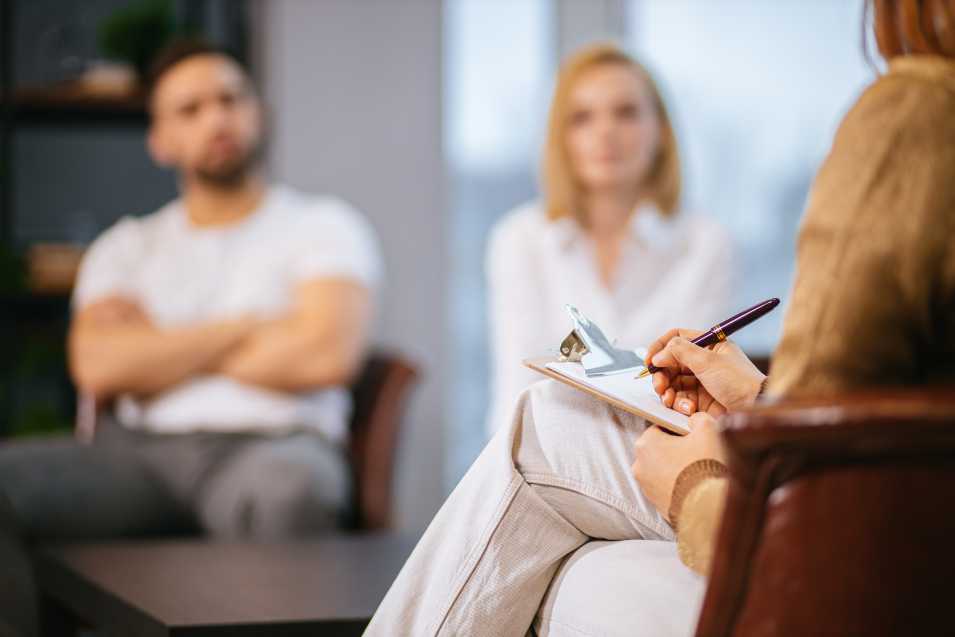 It emphasizes positive, respectful, and hopeful outlook
SFBT (solution focused brief therapy) is an evidence-based treatment approach that works to increase self-esteem, self-confidence, and positive behavioral outcomes. This type of therapy is ideal for clients who have minor mental health issues. It also helps them get results quickly since the focus is on solutions.
SFBT practitioners explore clients' life experiences and behavioral repertoire to identify what works. They then develop practical solutions to problems, which they co-construct with clients. It is also based on positive psychology principles. It has been shown to increase the effectiveness of coping behaviors, such as self-esteem, appropriate emotions, and academic outcomes. It has also been shown to help people improve their motivation to engage in recovery.
Solution focused brief therapy is also hope-friendly since it focuses on solutions instead of problems. It encourages clients to replicate successful patterns and re-write their stories more realistic and optimistically. It is also goal-focused, and clients are encouraged to focus on achieving specific goals.
Solution Focused Brief Therapy Training
Many universities and institutes offer Solution Focused Brief Therapy training courses. They also provide a post-course support system. Students can contact the trainer with questions or concerns. The training course is organized to enable students to learn at their own pace.
This program includes an extensive discussion of theories, principles, and practices of SFBT. It also provides practical tools and exercises that participants can use in their practice.
SFBT is an excellent choice for anyone who are interested in entering the field of therapy or who wish to increase their knowledge of the industry as a whole. It provides students with the skills they need to succeed.
An expert in the field designs the SFBT training course. It is divided into 21 user-friendly modules, with an emphasis on the fundamentals of Solution Focused Therapy.
Related Article: DBT Therapy NYC