Aromatherapy massage can help you fight off infections by boosting your immune system and flushing toxins from the body. Massages also help your lymph flow more efficiently, which increases the transport of white blood cells that fight disease. Boosting your immunity is essential if you're suffering from an illness, and massages using essential oils can help you fight off infections and prevent further illness.
What is aromatherapy massage?
Aromatherapy massage uses essential oils to treat the body. Although many essential oils are safe, a few can cause side effects. These include breathing difficulties, skin irritation, and asthma. People who have allergies to certain oils should avoid aromatherapy massages. You should also consult your doctor before undergoing aromatherapy.
A massage incorporating aromatherapy can help improve a person's overall well-being. It's especially useful for individuals who have been under a lot of stress or overwork. It will also improve their mood and mental clarity. As a result, it's an increasingly popular treatment.
Essential oils are mixed with leading carrier oils and massage wax. These essential oils are applied to the body using massage techniques that promote deep relaxation. Some aromatherapy massage techniques are immune boosting. The aromatherapy massage is slow and deliberate and may involve lymphatic drainage.
Aromatherapy massage spa
There are a number of benefits to aromatherapy massage. This form of therapy has many health benefits, but the risks can be difficult to understand. For example, essential oils may irritate a person's asthma or breathing problems. They can also irritate the skin. You should check with your physician before undergoing an aromatherapy massage, and you should also avoid exposure to the sun while undergoing the treatment. If you have any known allergies to essential oils, be sure to mention them to your therapist beforehand. Also, be aware that certain oils may affect your medications, including antibiotics, antihistamines, and sedatives.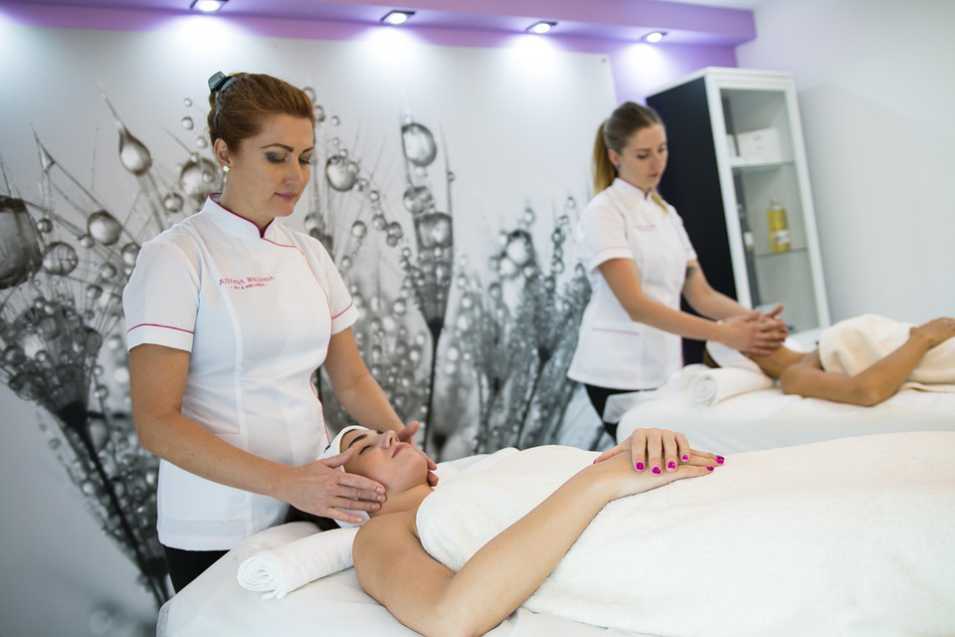 Your therapist will use various essential oils during your aromatherapy massage. The oils used are chosen based on your needs and preferences. The therapist will then mix them with carrier massage oil and rub them into your muscles. Depending on the type of massage you are looking for, you may choose a general or energize, relaxing, or decongesting massage.
Aromatherapy scalp massage
Aromatherapy scalp massage is a popular way to promote hair growth and soothe tension headaches and migraines. It uses essential oils such as lavender, rosemary, bergamot, and peppermint. These plant-based oils have specific properties that are absorbed through the skin to give benefits to the body and mind. They are effective in easing stress, relieving pain, and detoxifying the body.
Despite its popularity, aromatherapy scalp massage has a few limitations. First, the oil you use should be moderate. Too much can make the treatment messy and difficult to remove later. It is also important to avoid oils that could cause allergic reactions.
Aromatherapy massage in NYC
If you are interested in getting an aromatherapy massage NYC, you should keep a few factors in mind. If you are allergic to certain oils, you should avoid having an aromatherapy massage. Some essential oils contain a high concentration of chemicals that can cause a negative reaction. Also, you should avoid getting an aromatherapy massage on an empty stomach, as the oil used may cause stomach distress.
Aromatherapy massage in New York is a type of massage that uses essential oils to promote relaxation and healing. The essential oils are highly concentrated plants that have healing properties that help the body and mind. Common essential oils include lavender, tea tree, chamomile, geranium, lemon, ginger, and cedarwood. Some are also antiviral and antibacterial.
Aromatherapy massage certification
If you're interested in pursuing an Aromatherapy massage certification, you've come to the right place. The New York Institute of Aromatherapy, located in New York City, is the first education center to offer professional-level Aromatherapy training. The institute advocates natural body care and beauty and offers introductory and advanced level courses to train students to become nationally certified aromatherapists. The institute also provides continuing education units for licensed professionals who already practice aromatherapy.
Whether you're considering a career in massage therapy or want to expand your knowledge, aromatherapy can help you grow your practice and serve your clients in new ways. Taking an aromatherapy course will help you develop your professional knowledge in this field, and you'll be able to serve your clients in new ways once you've completed the program. 
Related Article: Colombian Massage