Is One Therapy Per Month Enough? Getting therapy can be an effective way to address personal issues and improve your overall mental health. But you might wonder how often you should be going to see your therapist.
The answer depends on your individual needs and circumstances. Some people only need a few sessions to achieve reliable improvement, while others need months or even years of therapy for full recovery.
How do I know if I need therapy?
If you've ever withdrawn from social situations, avoided your friends, or found yourself withdrawing from activities that used to bring you joy, it may be time to consider therapy.
Getting therapy isn't a sign of weakness or that you have a mental health problem; it simply means that you are noticing a change in your life and would benefit from support from someone trained to help.
Whether you want a psychologist, psychiatrist (a medical doctor who can prescribe medications), psychiatric nurse, social worker, or family therapist, identifying the right one for you is important. Make sure to ask about their training and experience and to find out if they specialize in the condition that you are experiencing.
The best therapists will take the time to get to know you and your needs, ensuring they are a good fit for you. They will also make you comfortable discussing sensitive topics and be available for questions.
If you're unsure whether you need therapy, start by talking to your primary healthcare provider, a friend, or a family member. They can offer referrals and advice about finding a therapist.
You can also search online for a therapist through local and state psychological associations. Find a therapist that is willing to work with you financially by offering a sliding scale or other payment options if you do not have health insurance.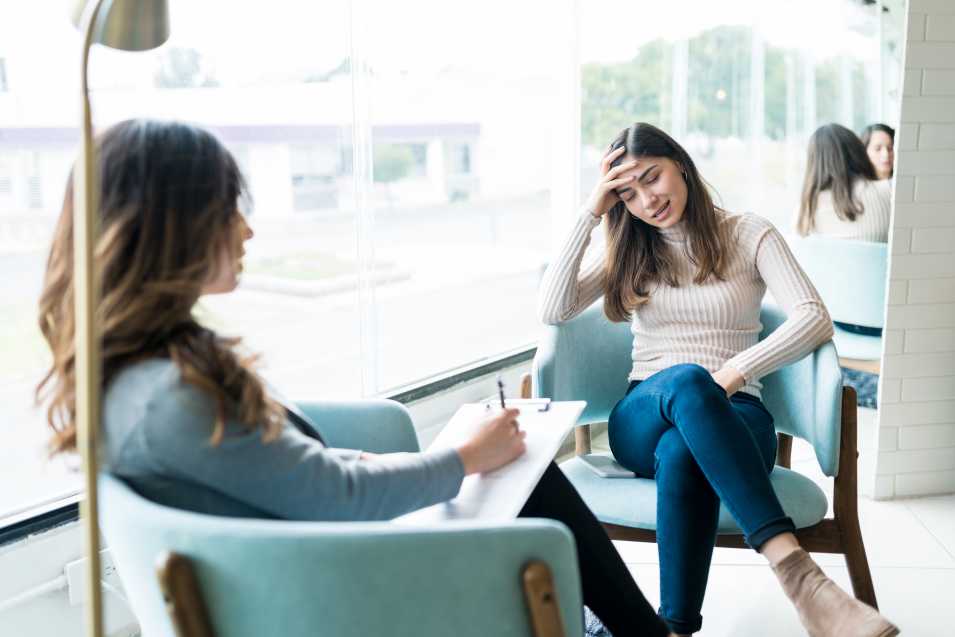 How often should you get therapy?
Is One Therapy Per Month Enough; A simple yes or no response cannot be given since there are too many variables at play. How often you see a therapist can be influenced by a number of things, including your investment in the process, your mental health, and your therapist's availability.
Many therapists will recommend once a week as a good starting point. This is because this allows you to forge a relationship with them and build trust quickly.
It also helps you develop a routine, so you aren't juggling several sessions every couple of weeks, and it makes it easier for your therapist to hold space for you during therapy because they have a sense of your schedule already.
However, you can adjust the frequency of your sessions throughout your time with a therapist. This is especially helpful during tough times, when you may want to go more frequently to get some support and guidance.
If you're working on a complex or chronic problem, it is beneficial to work with your therapist for longer periods of time than once a week. That's because you may also need to do some of the work outside of the session. The objective is to get the most out of your lessons and put what you learn into practice in real life.
What are the best therapy centers in New York?
New York City is home to many mental health facilities specializing in various issues. These centers offer psychotherapy, psychiatry, addiction counseling, and family therapy.
New York's top therapy clinics offer comprehensive care for a variety of emotional difficulties. These facilities also provide therapy for addictions, eating disorders, personality disorders, PTSD, and more.
Some therapy centers offer in-person sessions while others are based online, making them ideal for people who live outside of the city or want to be able to schedule appointments at any time.
Some online therapy platforms only allow for video calls with your therapist, so you should consider that when choosing a platform.
In addition, online therapy is not an ideal fit for individuals dealing with a serious mental health issue or crisis. This includes situations like an overdose, suicide, or other emergency situation.
We have a recommendation for you among the best therapy centers in New York:
Therapy Center of New York. A team of experienced professionals manages this mental health clinic in New York. They will help you get to the bottom of your issues using both time-tested and cutting-edge psychotherapeutic techniques. They will work with you to develop a personalized treatment plan that will lead to lasting results.
This will help you overcome your challenges and achieve your goals. Address: 358 5th Ave Suite 1003, New York, NY 10001, United States. Phone: +1 212-725-0192
Related Article: Free Therapy NYC